I have a 64 bit app which plays back a movie using a HTML player.
The files structure looks like this: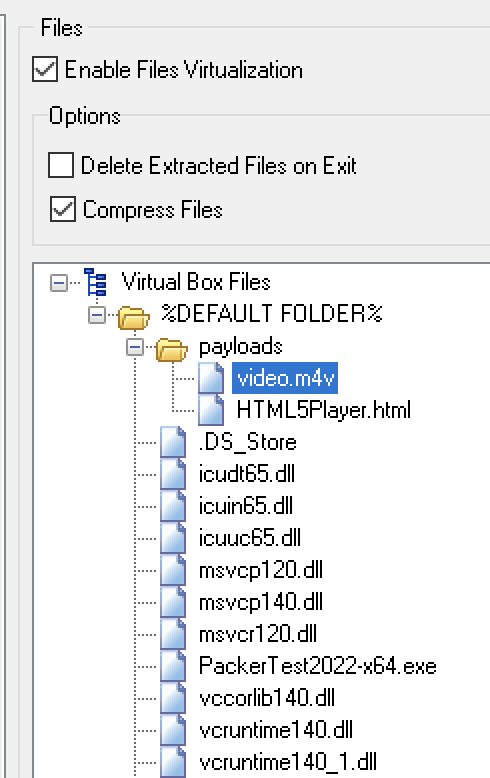 Questions:
1. Is there any way that I can change out the payload AFTER I've boxed the app? In other words, I want to box the app, and then change the video.m4v file to a different file?
2. if that is not possible, could I simply append the payload data to the end of the boxed EXE, and then read that data back from within my application?