1'st bug:
"Control Sum" all options checked.
When running protected file from:
c:\WINDOWS\System32
or from any dir of this path then this error: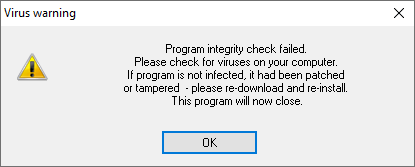 or if "File integrity checking" option unchecked then this error: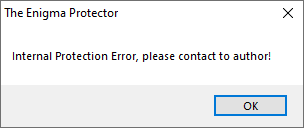 2'nd bug:
Exported keygen from "Tools > Export Key generator" don't remember the states of the "Section 1-12". The checkboxes always disabled in output key generator.
3'rd bug:
These registry hex data don't imported fully to Virtual Box registry:
https://pastebin.com/v6ZZccDc